10 Steps to Spring Clean Your Finances →
When it comes to spring cleaning, you probably haul the junk out of your garage, scrub your fridge, and wash the rugs and drapes. But don
3 tags
What the Debates Will Reveal →
Most magnificient Burson person, Karen Hughes, shares a look behind the scences just hours before a Presidential debate for TIME. Ambassador Hughes is the Global Vice Chair of Burson-Marsteller.
1 tag
Twitplomacy →
Twiplomacy is the first-ever global study of world leaders on Twitter. The governments of almost two-thirds of the 193 UN member countries have a presence on Twitter: 45% of the 264 accounts analysed are personal accounts of heads of state and government, but just 30 world leaders tweet themselves and very few on a regular basis. This study shows that while the social network invites direct...
1 tag
2 tags
Financial Literacy Gender Differences by CEE →
Industry Leaders Discuss the Gender Gap in Financial Education This week, the Council for Economic Education welcomed Ann F. Kaplan, Dr. Annamaria Lusardi and Dr. Mahnaz Mahdavi to our national headquarters to address an important, yet rarely discussed topic: that even highly educated women have low levels of financial literacy. Speaking before an audience of women, and a select handful of men,...
2 tags
1 tag
Watch
On the 68th anniversary of D-Day, author Geoff Loftus offers CEOs leadership tips from the D-Day CEO, Dwight Eisenhower.
Mary Meeker on the State of the Web @ All Things... →
"Men are what their mothers made them."
– Ralph Waldo Emerson (posted on Mother's Day in honor of my two boys, a reminder of the responsibility)
Measure4Measure: Going Beyond The 'End of the... →
measure-4-measure: Reposting my article which ran on MediaPost: Last week, I attended the New York Times-hosted Energy for Tomorrow conference. Held in New York City, it was a day of discussions and debate about the future of energy – weighing the pros and cons of wind, natural gas, ethanol, solar cells,…
2 tags
Watch
April is Financial Literacy Month. Helping to educate is this brief and direct video with tips on financial literacy basics from USA Today.
Best Finance People to Follow on Twitter →
2 tags
"Others inspire us, information feeds us, practice improves our performance, but..."
4 tags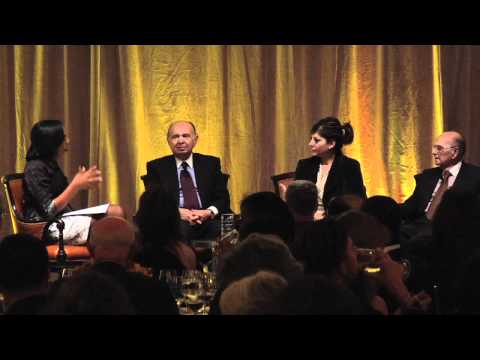 The Real Leadership Lessons of Steve Jobs →
Be sure not to miss the April cover story of the Harvard Business Review by Walter Issacson. He's masterfully reduced the biography he authored on Steve Jobs last year to 14 leadership lesson. They are: Focus, Simplify, Take Responsibilty End-to-End, When Behind Leapfrog, Put Products Before Profits, Don't Be a Slave to Focus Groups, Bend Reality, Impute, Push for Perfection, Tolerate...
2 tags
3 tags
4 tags
Council for Economic Education's New Web Site →
Fresh and clean with lots of good intel on financial literacy initiatives.
"You either ride life or it rides you. Your mental attitude determines who is..."
– Napolean Hill (www.naphill.org) Love his Thought-of-Day feed.
Financial Fitness for Live →
Learned about this great tool for K-2 financial literacy at the Council for Economic Education board meeting today. Designed for classroom use, it's also great for parents to use at home. Almost none of us are as financial literate as we need to be.
PRWeek Reports from Davos on Global Inequality
Excerpts below: Media coverage from the World Economic Forum in Davos is so far focusing on inequality between the "haves" and "have-nots" as income and quality of life disparity loom large as 2012 political issues. Mark Penn, worldwide CEO of Burson-Marsteller, told the Associated Press that the economic environment has "raised larger questions about how is capitalism working, and how do you...
1 tag
"A genuine leader is not a searcher for consensus, but a molder of consensus."
– Martin Luther King, Junior
2 tags
Watch
2012 Consumer Electronics Show (Las Vegas, January 10-13) No way to sum up the experience of attending my first CES other than to say, "It's a good time to be alive." After reviewing many "Best of CES 2012" videos to share on this blog, I realized that a central, singular list is impossible. Technology is too personal. How it interests you and what it can do for you...
Measure4Measure: Corporate Navel Gazing →
measure-4-measure: I keep hearing the phrase "entrepreneurial spirit" being tossed around, especially as it regards to those working within a larger corporate organization. There's been a lot of dialogue recently about how large corporate entities need to think like a start-up in order to survive — one of my…
3 tags
2 tags
The World's Greatest Places to Work Tell How it's... →
2 tags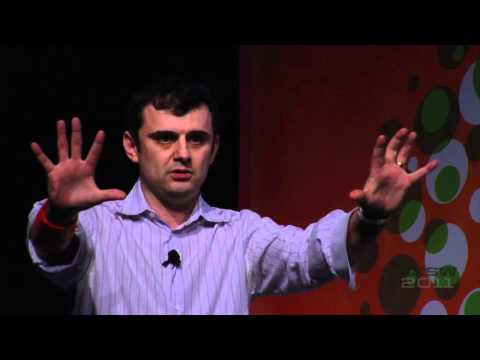 2 tags
"Feeling grateful or appreciative of someone or something in your life actually..."
– Christiane Northrup
3 tags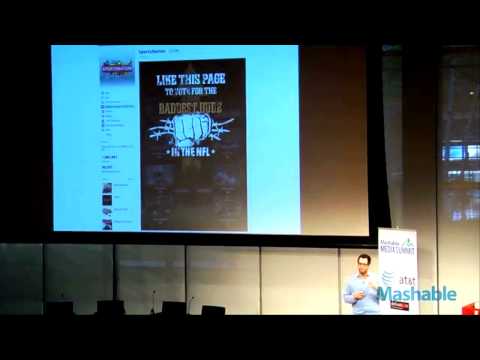 4 tags
6 tags
Steve Jobs Remembered →
As always, Mr. Burson gives us a relevant view of business and leadership in the story of his experience with Apple.
U.N. Report, "State of the World Population 2011" →
World Population Hits 7B on 10/31. Fascinating demographic shifts to consider.